Check Out Our Class Schedule and Workshops
Everyone is welcome!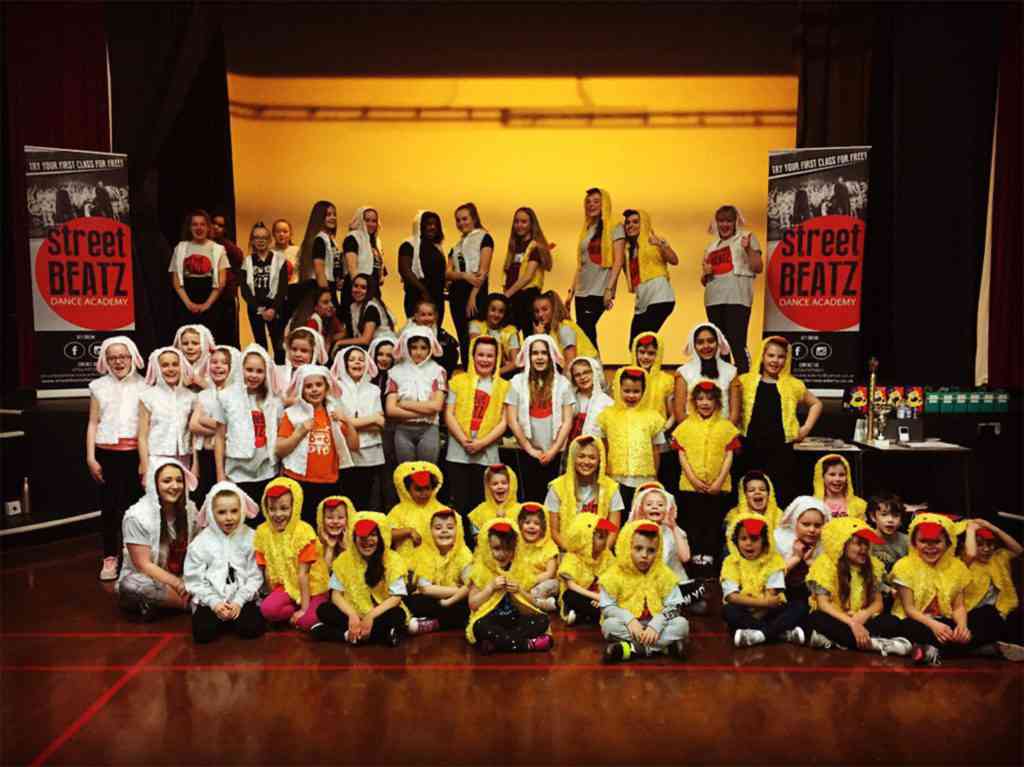 About Us
and our studio
OUR CLASSES

First and foremost, Street Beatz is all about having fun! The main aim is to provide high quality streetdance classes in a fun, friendly atmosphere. Our main styles are Commercial Street and Hip-Hop. So if you would like to learn to dance like Diversity or Peridot, Beyoncé and Lady Ga Ga, Street Beatz is the place for you! We can offer you the chance to learn the latest moves while keeping fit – all you need is to love moving with the Beatz!

We run a range of weekly classes and after school clubs for different age groups, which last for approximately an hour. Please check our timetable to find your nearest class and time. Classes are based around learning routines which are designed to build on students' dance skills, fitness level and co-ordination, as well as build on their self confidence, social skills and performance ability.

For those who are more serious about their dancing, we also offer opportunities to take part in NATD dance exams, competitions, shows and performances, so there's always something to keep you busy!

OUR PEOPLE

All of our teachers are qualified professional dance teachers and members of both the NATD (National Association of Teachers of Dancing) and SDI (Street Dance International). We are First Aid trained and have qualifications in coaching and safeguarding children. Furthermore we all have up to date CRB certificates because child safety is paramount. One thing that unites us is that we love to dance! We teach classes for enthusiasts all over Southampton and really hope you'll come along and join in the fun!

OUR RULES

We like to keep things informal and relaxed (this is streetdance after all!), but there are a few things to bear in mind. Although we have our branded clothing range, it is not a compulsory 'uniform' – unless you are involved in a show or competition and representing Street Beatz. For classes, we ask that you wear appropriate sportswear and trainers. Due to safety reasons: no skirts, tight-fitted clothing or loose jewellery to be worn and please don't bring food or chewing gum to class. It's a good idea not to eat shortly before classes, but please DO bring plenty of water!